Whatever your favourite terrain, with the ATOMIC brand VANTAGE 86 SMU SKI PACK, you no longer have to choose between packed snow and powder. Designed for all-mountain skiing, these skis are both light and easy to handle. With their 86 mm runner, they allow you to float in powder to discover the joys of sliding on fresh snow. Their revolutionary construction offers increased rigidity and good power to carve nice curves. This winter, enjoy yourself in all conditions and gain in performance with each descent!
Product Features :
- Level: intermediate - advanced
- Program: all-mountain
- Ribs: (1m57) 120-86-103.5
- Radius: (1m57) 16.1 m
- Rocker: spatula
- Camber: traditional
- Shape: unidirectional
- Prolite technology: titanium layer to combine power and lightness
- Light Woodcore: wood core for more stability and shock absorption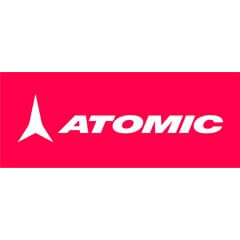 Data sheet
Year

Two thousand nineteen

Cambre

Traditional

Winter Collection

Winter 18/19

Like

Man

Level

Intermediate - Confirmed

Core

Wood

Skate

86

Program

All Mountain

Rayon

16.1

Rocker

Spatula

Spatula

120

Talon

103.5
View the trust certificate
For further information on the nature of the review controls, as well as the possibility of contacting the author of the review please consult our CGU.
No inducements have been provided for these reviews
Reviews are published and kept for a period of five years
Reviews can not be modified: If a customer wishes to modify their review then they can do so by contacting Verified Reviews directly to remove the existing review and publish an amended one
The reasons for deletion of reviews are available here.
5 /5
Based on 1 customer reviews