Children's ski pant
Designed for winter sports, children's ski trousers will protect them from the many bad weather conditions of winter. Don't worry about letting them play in the snow, they will stay dry and warm all day long. 
SECOND HAND CHILDREN'S SKI TROUSERS
In direct contact with the snow, your children will need ultra waterproof and resistant ski clothing. And as they grow up, buying a second hand children's ski jacket or children's ski trousers will allow you to offer them a suitable and technical ski outfit at a lower cost. On Skioccas find a complete ski outfit for your kids, as good as a new ski outfit.
CHOOSE A SKI TROUSERS FOR KIDS
Just as for adults, in order to choose the right junior ski trousers you must take into account several criteria! The most important is the waterproofness of the ski trousers! For your children to stay dry all day despite the falls or snowball fights, it is imperative that the ski trousers for children are waterproof! But also breathable! Indeed the waterproofness of the ski trousers will prevent the external moisture to cross the trousers, but to avoid also the overproduction of perspiration and the hot strokes of the body heat must also be limited! And for that most of the ski trousers for children are also breathable! The combination of these two criteria will allow your children to play for several hours in the snow without being too cold or too hot! For even more comfort, opt for trousers with an inner lining, this lining will give them extra warmth in case of negative temperatures! 
Like the ski jackets for children, all the ski trousers for children manufactured by the biggest brands such as Quiksilver or Roxy, are equipped with the best technologies. 
With or without braces, the children's ski trousers are designed to give your children maximum independence! Easy to put on, easy to close and often with an adjustable waist, even the smallest will be able to prepare themselves.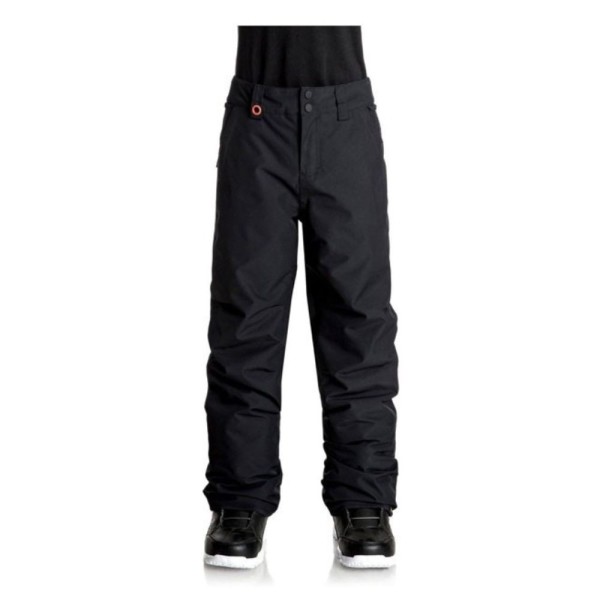 ESTATE JR BLACK junior ski pants from QUIKSILVER.
So they stay warm and dry all day.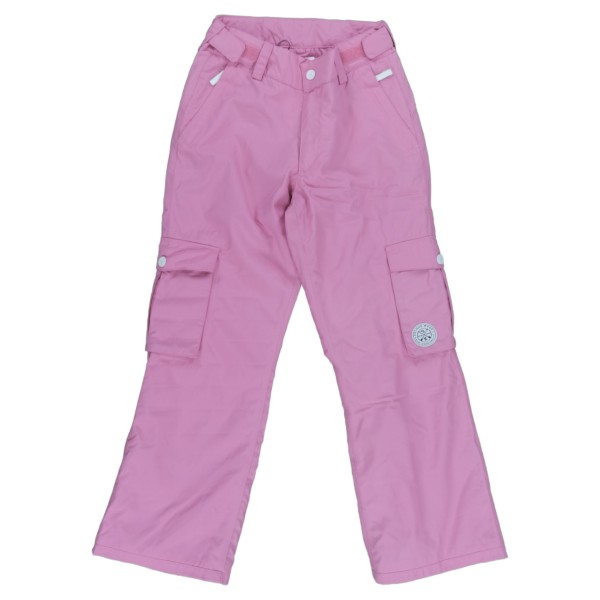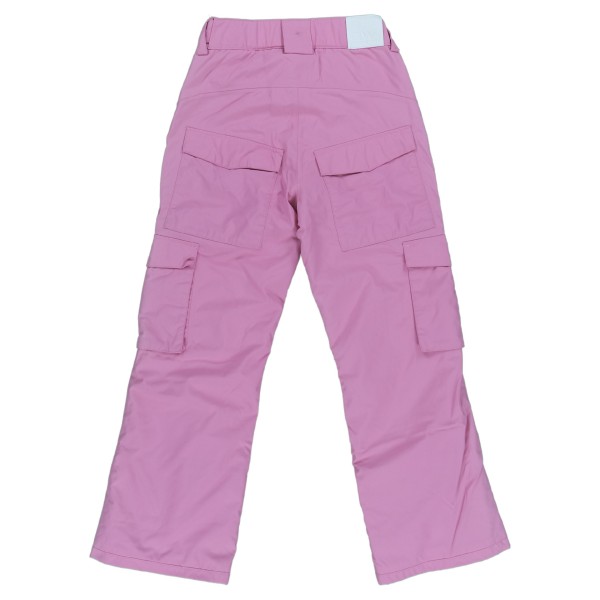 Brand:
JR TROOPER PINK children's ski pants from the COLOR WEAR brand.
A colourful, technical and very comfortable model for children.