PRODUCTS WEAR AND TEAR
Season after season, our ski gears always have been maintained by our Reichmann machine. We made sure to offer the best ski quality and durability.
All the used equipments available on this website have been fully revised in our workshop with steps such as flattening, sharpening and ski wax application.
Our professional team ensures skis & snowboards' good operation and safety including bindings. In order to make sure of your safety, all defective gears are removed from sale.
Find out more about the maintenance of second-hand skis
To provide you with the best winter sport experience, we have decided to be transparent with our customers. In order not to have any bad surprise, we classified our material into three "wear and tear" conditions (1-2-3) depending on different criteria :
Screen's printing condition

Sole and edge's condition

Binding's condition
CONDITION 1: EQUIPMENT IN VERY GOOD STATE
Sole perfectly filled, structured, and waxed. Edge sharpened. The equipment has been well maintained and can be used many more seasons.

Topsheet with a few scratches but no big tear (nothing removed).

Bindings may have some scratches from wear.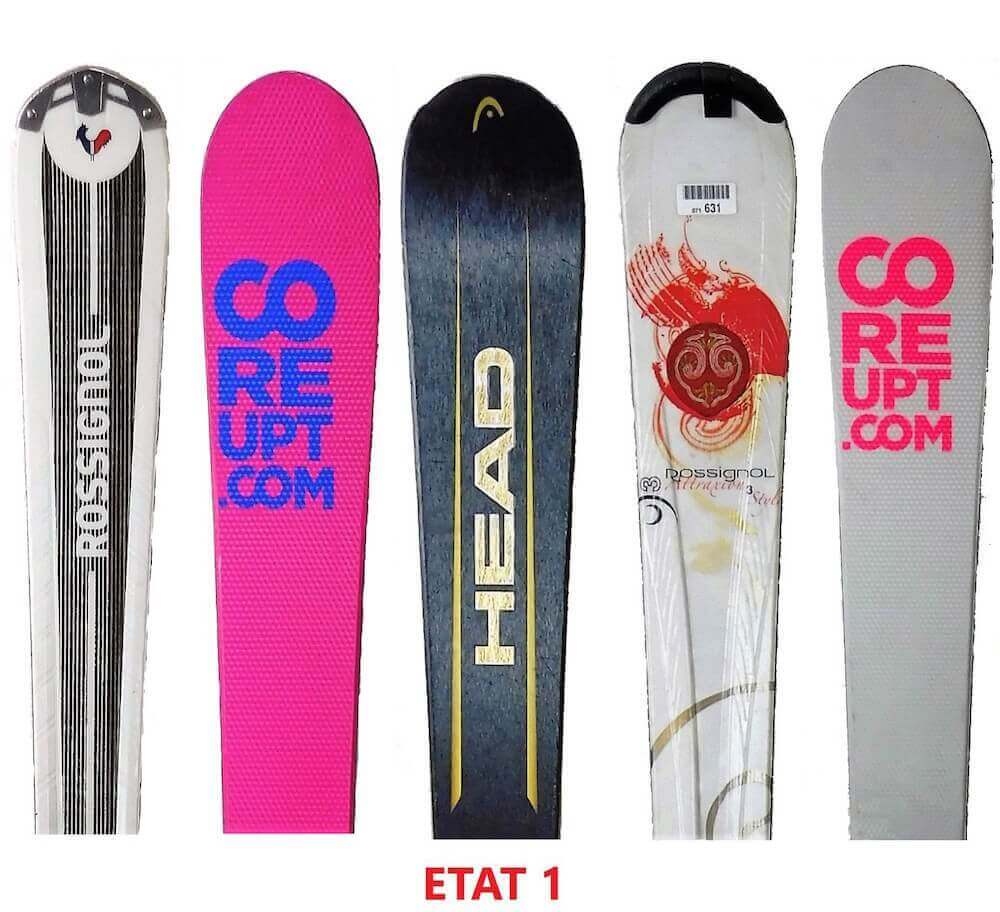 CONDITION 2: MATERIAL WITH MORE OBVIOUS SIGNS OF WEAR 
Second hand ski equipment in condition 2 shows some signs of wear, but the equipment retains all its technical and safety properties! 
Sole perfectly filled, structured, and waxed. Edge sharpened.
Topsheet may show small or large tears and scratches.
Bindings with larger scratches showing signs of wear.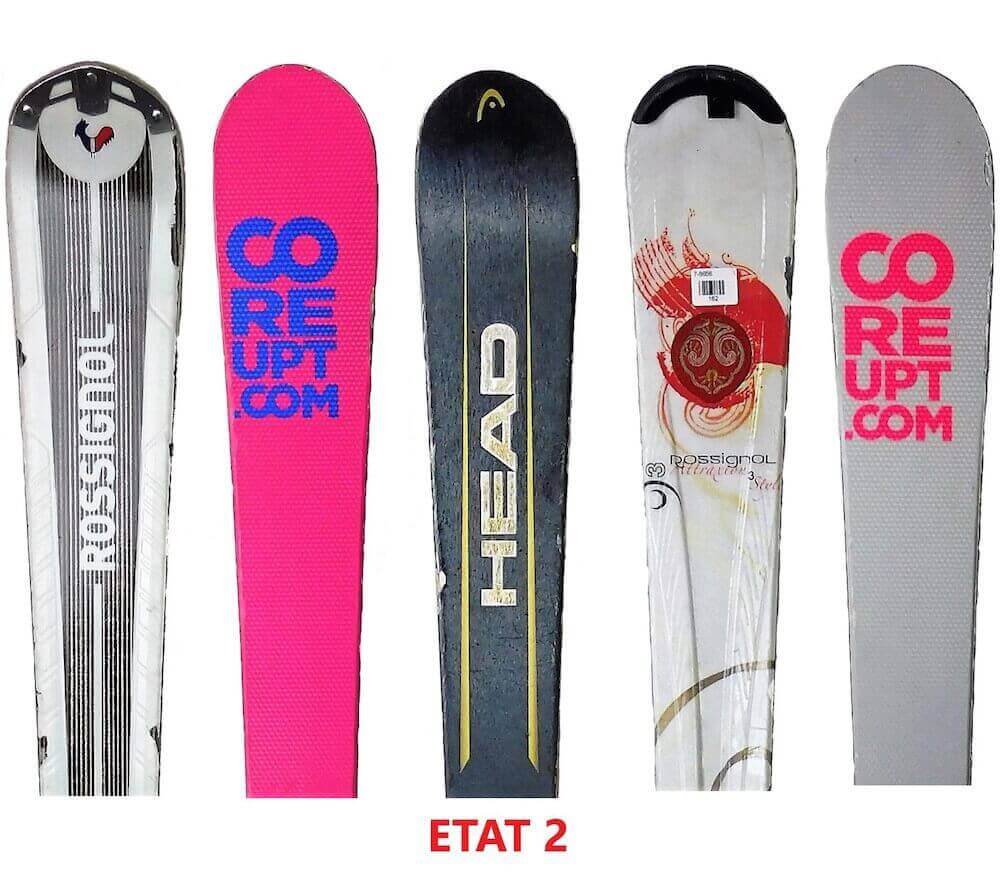 CONDITION 3: GEARS WHOSE SILKSCREEN PRINTING IS DAMAGED BUT THE MATERIAL REMAINS EFFECTIVE
Condition 3 includes used skis and snowboards with scratches or bumps, which have no influence on the performance of the equipment
Sole perfectly filled, structured, and waxed. Edge sharpened. The equipment has had a life already, there is not a lot of sole or edge left to allow new maintenance cycles.
Topsheet with several large tears who deteriorate silkscreen printing, with no influence on the performance of the equipment.
Bindings may show larger and more numerous signs of wear.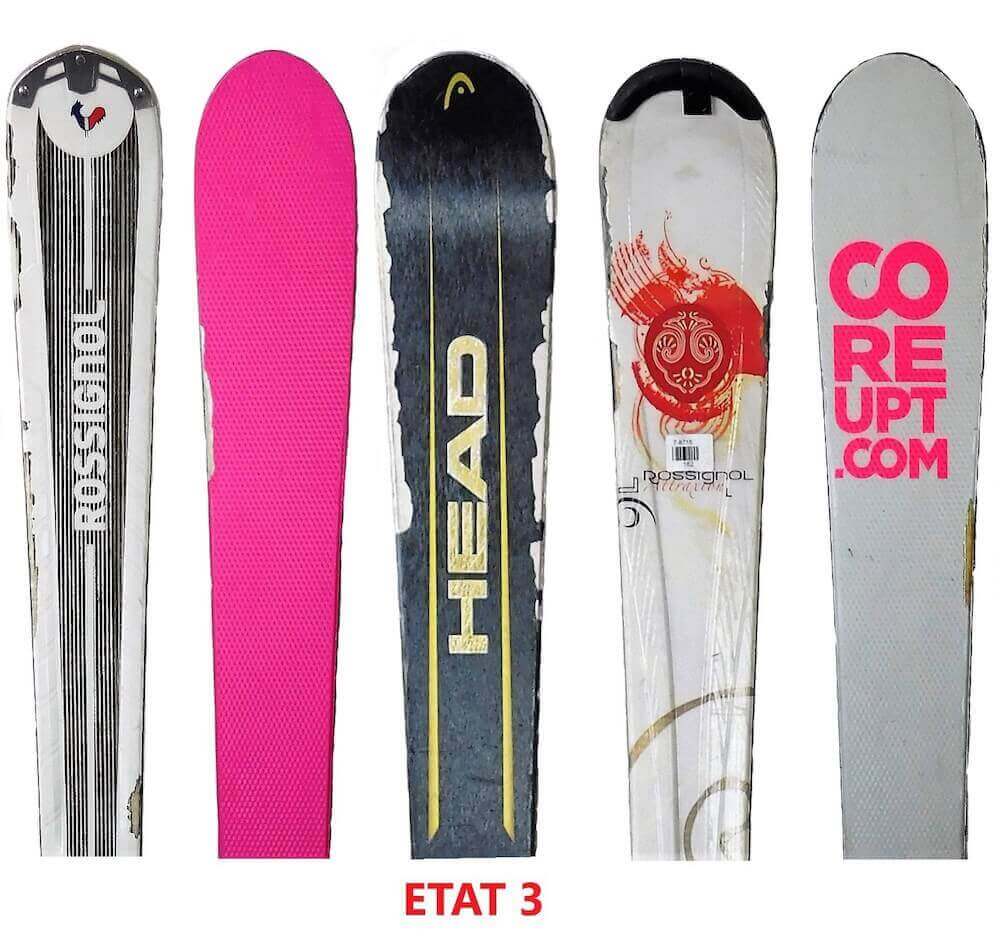 When searching through our website, each product will include a photo of skis/snowboards in condition 1 / 2 and 3 (when they are still available for sale). These pictures are examples representing each condition for the model.
In most cases, you will not receive the skis/snowboards that are shown on the picture.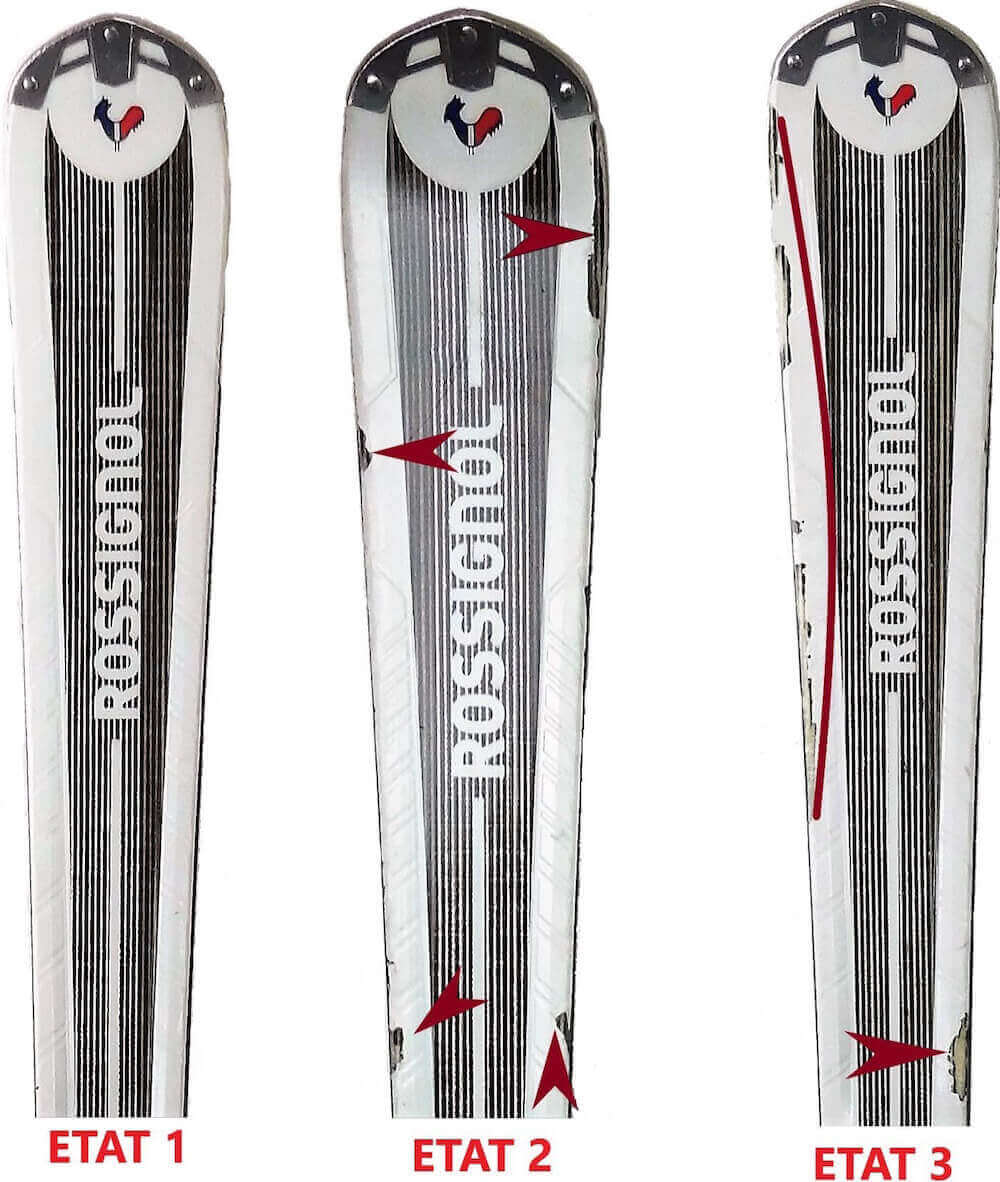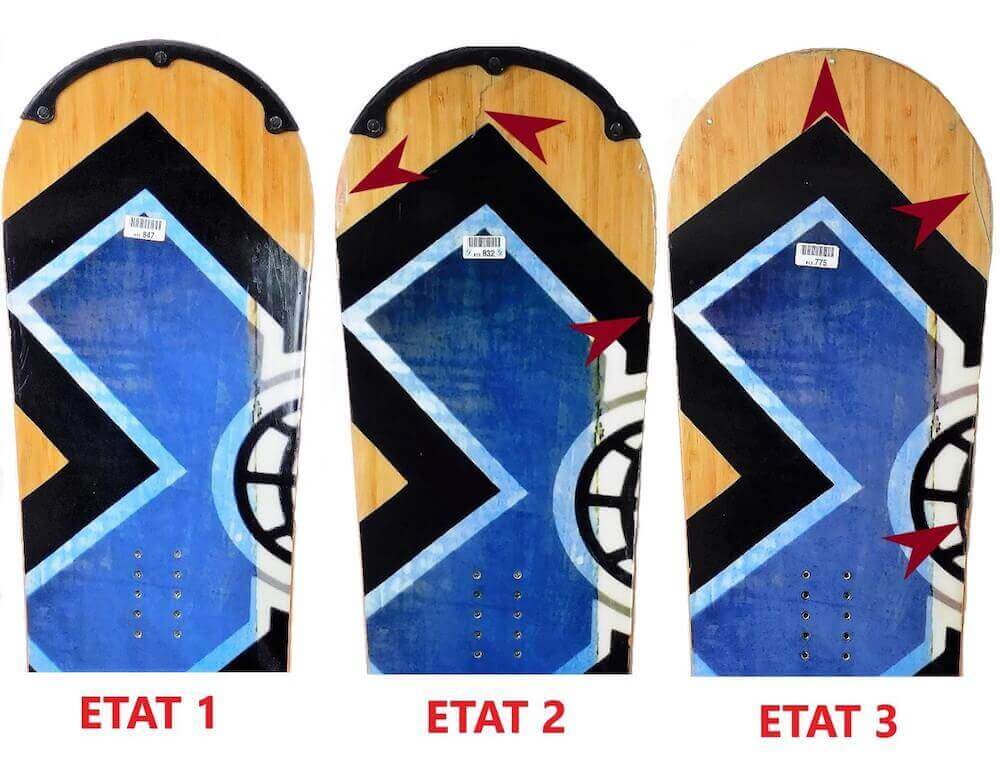 When you buy a pair of skis on our site, we offer you the adjustment of the bindings. All you have to do is meet ALL the criteria! All you have to do is put your skis on when you receive them.
STATE OF WEAR OF OUR SKI BOOTS OR SNOWBOARD BOOTS
Essential equipment for your ski outings, all the boots offered for sale on SkiOccas are in good condition, with a few scratches from use. Just like skis and snowboards, the ski boots are overhauled and/or repaired by our experts. They are also disinfected before each shipment.