The SHIMA 90 is a ski that you can take hand very easily. It is maneuverable, stable and reassuring in snow tamped but it should not be much of a tease because it lacks a bit of responsiveness on the track.
When you go out of the slopes, the ROXY will give you the sensation of floating and you enchainerez easily curves thanks to its double rocker. His spatula is stiff enough to keep a good stability.
Its wood core with a reinforcement triaxial fiber glass, in fact a ski that is lightweight with the respondent and of the hook (it should be borne in mind that it is still a ski for freeride).
The SHIMA 90 has a line of coast in a 5 point and thus has a dual radius. A radius shorter in front and longer in the back.
If you want to get off the tracks without pressure, at your pace, and also discover the joys of off-piste, SHIMA is waiting for you.
Product features :
Level : intermediate / confirmed
Program : all mountain
Ribs : (1m68) 118-90-108
Radius : (1m68) 15 / 17 m
Rocker : double
Camber : traditional
Construction : semi sandwich
Core : wood + glass fiber tri-axial
Weight : 1 480 g skiing
Provided with the ski binding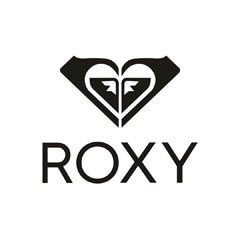 Data sheet
Cambre

Traditional

Winter Collection

Winter 2017

Construction

Semi Sandwich

Like

Woman

Level

Intermediate - Confirmed

Core

Fiberglass wood tri-axial

Skate

90

Weight

1480 g per ski

Program

All Mountain

Rayon

15 / 17

Rocker

Double

Spatula

118

Talon

108
View the trust certificate
For further information on the nature of the review controls, as well as the possibility of contacting the author of the review please consult our CGU.
No inducements have been provided for these reviews
Reviews are published and kept for a period of five years
Reviews can not be modified: If a customer wishes to modify their review then they can do so by contacting Verified Reviews directly to remove the existing review and publish an amended one
The reasons for deletion of reviews are available here.
4.8 /5
Based on 4 customer reviews