The HEAD REV LTD ski is really accessible, it is soft and comfortable in his ski / snow contact.
With its wide spatula and technology ERA 3.0, it will bring you easily in light snow with an instant and a very good stability. It will be more comfortable in large curves than in the turns, and those who want a ski player may find a lack of pep. So it is perfect for those looking for a ski that is enjoyable, comfortable and secure.
The REV LTD, a screen printing unique made by brand HEAD for PRECISION SKIING.
It is sold with the fasteners 10 PR of the brand TYROLIA, easily adjustable for all sizes.
Product features :
- Level : intermediate
- Program : all mountain,
- Ribs : (1m70) 131-85-113,
- Radius : (1m70) 14.5,
- Rocker : tip,
- Camber : traditional,
- Construction : cap sandwich,
- Core : wood,
- Technology : ERA 3.0,
- Comes with ski bindings TYROLIA 10 PR.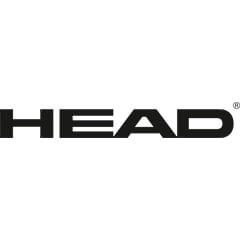 Data sheet
Winter Collection

Winter 2014

Like

Man

Type of Ski

Versatile

Level

Intermediate - Confirmed

Program

All Mountain

Track

60

Powder

40

Size

170

Spatula

131

Skate

85

Talon

113

Rayon

14.5

Rocker

Spatula

Cambre

Traditional

Core

Wood

Construction

cap sandwich

Technology

ERA 3.0
View the trust certificate
For further information on the nature of the review controls, as well as the possibility of contacting the author of the review please consult our CGU.
No inducements have been provided for these reviews
Reviews are published and kept for a period of five years
Reviews can not be modified: If a customer wishes to modify their review then they can do so by contacting Verified Reviews directly to remove the existing review and publish an amended one
The reasons for deletion of reviews are available here.
3.9 /5
Based on 19 customer reviews