The LANGE SXR model is a shoe for sporty skiers who want comfort. It has a Thermo Fit liner that provides comfort and support for the foot.
With a screw on the back of the shoe you can change the flex (70 or 80) to stiffen or soften the shoe.
Product features :
- Level: Intermediate,
- Shoe style : Performance - Pleasure,
- Thermoformable Slipper: Yes,
- Removable shoe: Yes,
- Buckle: 4 aluminium strap hooks,
- Flex: 70-80,
- Slipper : Thermo Fit / Power Wrap Tongue
- Micrometric adjustment: Yes,
- Footwear volume: 102 mm,
- Macro adjustment: 35 mm Strap.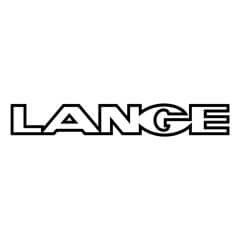 Data sheet
Winter Collection

Winter 2014

Like

Man

Level

Intermediate - Confirmed

Shoe style

Performance - Pleasure

Thermoformable shoe

Yes

Removable shoe

Yes

Bouclerie

4 crochets + strap

Flex

70 / 80

Micrometric adjustment

Micrometric adjustment

Footwear volume

102 mm

Macro Adjustment

Strap 35 mm
View the trust certificate
For further information on the nature of the review controls, as well as the possibility of contacting the author of the review please consult our CGU.
No inducements have been provided for these reviews
Reviews are published and kept for a period of five years
Reviews can not be modified: If a customer wishes to modify their review then they can do so by contacting Verified Reviews directly to remove the existing review and publish an amended one
The reasons for deletion of reviews are available here.
5 /5
Based on 1 customer reviews