This ski is just as well made for the child who is about to start skiing as for the one who already knows how to ski but who needs an easy, tolerant, flexible ski to have full confidence in his glide and therefore be able to progress quickly.
It is sold with the TEAM 4 bindings of the LOOK brand, easily adjustable for all sizes.
Product features :
- Level : beginner - intermediate,
- Program: track,
- Ribs: (120 cm) 104-67-90,
- Radius: (120 cm) 9.2 m,
- Camber: traditional,
- Construction : Monohull,
- Core: fiber,
- Supplied with LOOK TEAM 4 ski bindings.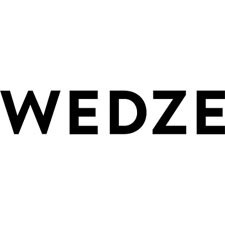 Data sheet
Cambre

Traditional

Winter Collection

Winter 2013

Construction

Monocoque

Like

Child

Level

Beginner - Intermediate

Core

Fiber

Skate

67

Program

Track

Rayon

9.2

Spatula

104

Talon

Ninety
View the trust certificate
For further information on the nature of the review controls, as well as the possibility of contacting the author of the review please consult our CGU.
No inducements have been provided for these reviews
Reviews are published and kept for a period of five years
Reviews can not be modified: If a customer wishes to modify their review then they can do so by contacting Verified Reviews directly to remove the existing review and publish an amended one
The reasons for deletion of reviews are available here.
5 /5
Based on 2 customer reviews
Anonymous customer published the 28/11/2019 following an order made on 21/11/2019
Muy bien