The SALOMON BBR V SHAPE 7.5 is the most accessible in its range. Its monocoque construction makes for a ski simple and handy and its wide spatula will accompany you easily in the powder. Finally his heel semi-twintip will bring a measure of stability in speed.
This ski will allow you to progress while taking delight to ski in all conditions.
It is sold with the bindings Z10 brand SALOMON, easily adjustable for all sizes.
Product features :
- Level : beginner / intermediate
- Program : all mountain,
- Ribs : (1m55) 125-75-91,
- Radius : (1m55) 12.4 m,
- Camber : traditional,
- Construction : monocoque,
- Core : wood,
- Provided with the ski binding SALOMON Z10.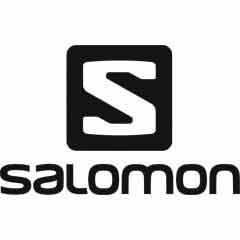 Data sheet
Winter Collection

Winter 2013

Like

Man

Type of Ski

Track

Level

Beginner - Intermediate

Program

All Mountain

Track

70

Powder

30

Size

155

Spatula

125

Skate

75

Talon

Ninety one

Rayon

12.4

Cambre

Traditional

Core

Wood

Construction

Monocoque
View the trust certificate
For further information on the nature of the review controls, as well as the possibility of contacting the author of the review please consult our CGU.
No inducements have been provided for these reviews
Reviews are published and kept for a period of five years
Reviews can not be modified: If a customer wishes to modify their review then they can do so by contacting Verified Reviews directly to remove the existing review and publish an amended one
The reasons for deletion of reviews are available here.
4.8 /5
Based on 4 customer reviews